Next fruit of my hammer fun. Again, 1.5mm H17 steel.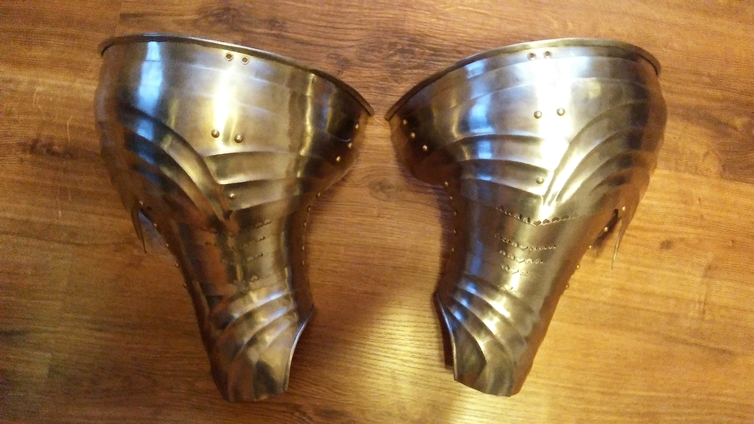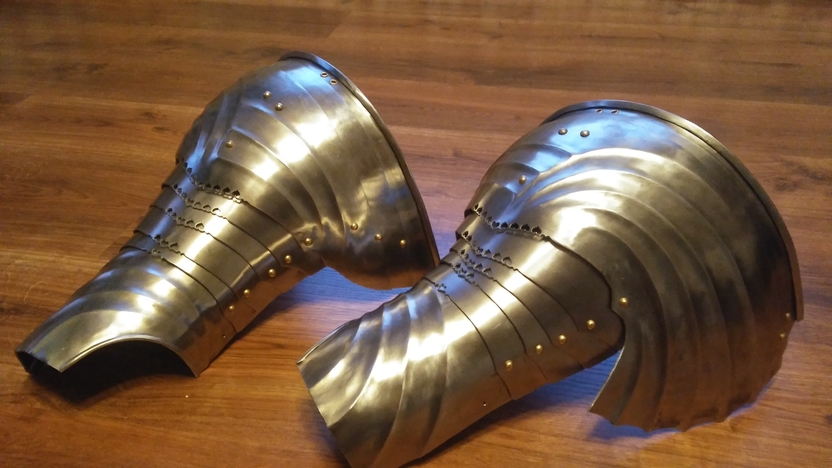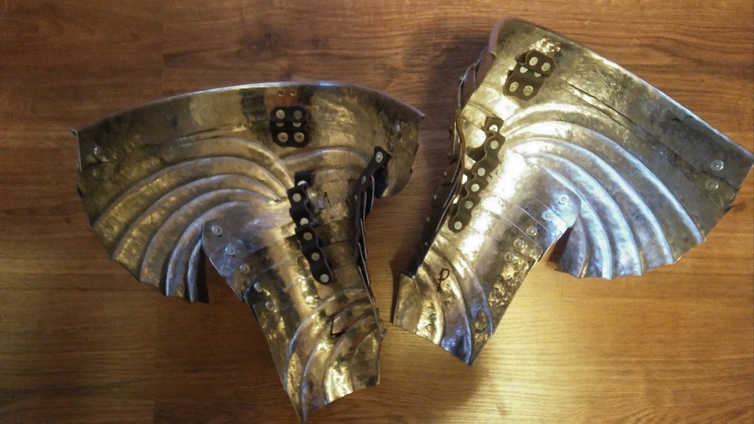 As you all know, I highly value your opinions and critique, so hit me. I can take it:)
Edit: I just noticed difference in "middle leather rivets" position between left and right pauldron. Have to look close to it to understand what went wrong and avoid that kind of mistakes.
Edit2: Problem lies in slight assymmetry of flutes and about 5mm(!?) width difference between main pauldrons plates. I should have check rivet points from all angles before drilling, instead of distance from inner edge alone.