In the Diebold Schilling the Younger drawing of The Battle of Grandson, there's a guy blowing a horn and wearing a hood with bull ears and horns on it.
The horns and ears look like they're sewn on like the tails of a jester's hood.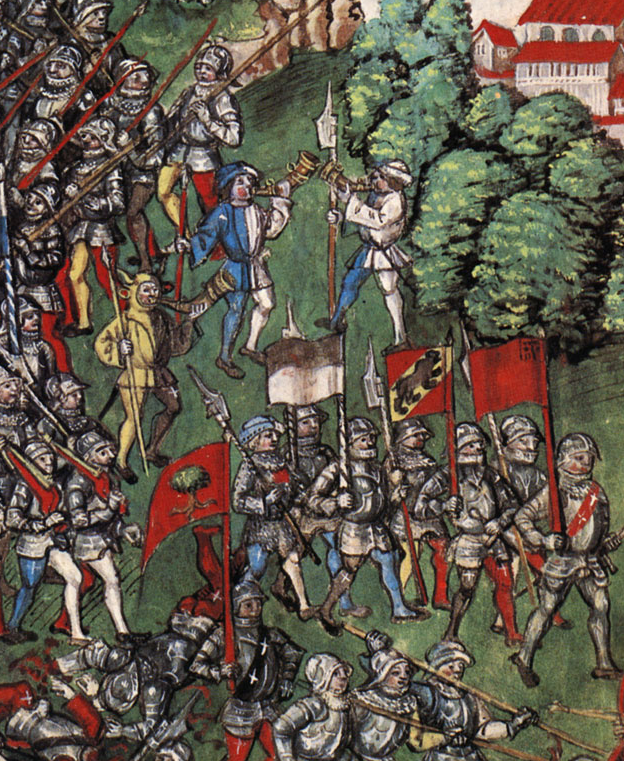 He's in black and yellow and has a bull motif, so it seems like he's associated with the canton of Uri, but the other hornblowers don't have such crazy headgear.
You see this guy pop up in toy soldiers, modern illustrations, and stuff like that. Does he show up in any other period sources?
I can't think of any depictions of anybody wearing anything like his headgear, at least not in any military scenes. Is there any context behind it?