Folks,
I'm looking for a Museum Replicas Flamberge Rapier With Swept Hilt, if you have one that you're willing to sell.
Windlass made a couple of versions of scalloped-blade rapiers for MRL, but I'm looking for the one shown on this catalogue page: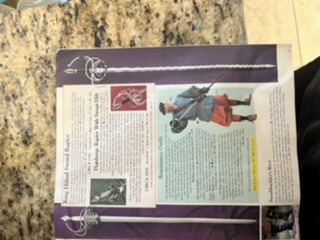 I apologize for the photo's small size, but it's the only image I can find.
Please PM me if you have one to offer.
Thank you.
Best,
Mark Millman